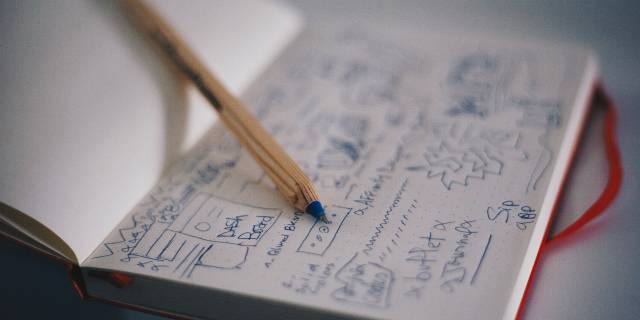 Managing content for configurable products
Develop content to meet internal and customer requirements
Manufacturers are increasingly offering more sophisticated and customizable products to their customers. The main reason for this trend: customers want to modify the product components so that the end product meets their preferences and requirements. Customized or configured products reduce the likelihood of mistakes, and generally speeds up the entire process from initiation of the order through production.
A very time-consuming process
Complex configurable products and solutions can have large numbers of possible combinations and variations that can lead to an unsustainable mess of unstructured text and multimedia content, and become a very time-consuming process. In addition, it is critically important to ensure the configurations are compliant with all relevant laws and regulations.
So what is the best way of developing content and arranging it in digestible parts in a combination that can be produced and delivered to meet both internal and customer requirements?
Create a style guide
First off, it's important to establish a style guide and format, essentially a reference of standard operating procedures for your product documentation processes. The style guide will be utilized internally for your team to follow when creating product documentation content.
Component-ize your product content
The next key step, and detailed in your style guide, is to break product content up into smaller, reusable pieces that can be compiled and assembled easily to provide the raw material for configurable and customized products. Creating and applying templates to enter the reusable chunks of content helps facilitate the process. This approach enables the correct product content to be associated with each product component.
Develop and apply a product taxonomy
Many data elements need to be aligned for component content to correctly support complex configurations. Developing a standard taxonomy helps considerably. This taxonomy is a hierarchical, parent child whole/part collection of terms representing products and concepts related to each product. And you may need multiple taxonomies to represent knowledge and domain of the product: product categories, product families, product types, etc.
Automation
Automating the process of creating quotes, and ending the inefficient manual approach of creating quotes and specifications, should be included as part of the overall product configuration and content solution. It speeds up the whole process from the moment a customer creates an order to the point where it's already in production.
Make it easily accessible
Having the product content logically organized will allow users to locate information easily and see related component data. Linking product documents and multimedia is another critical aspect of managing product content. You can increase the value and accessibility of product content by creating semantic relationships between any and all product entities and properties. You can link products, photos, contracts, customers, quotes, manuals, videos, etc. to increase the value and usage of your product content.
Integrate multimedia content
Include multimedia content for broad and deep representations of your product. Textual information for product descriptions and metadata are obviously essential. But photos, graphics, how-to videos, and audio content can demonstrate a step-by-step process or provide instructions on how to use a product or assemble a component.
Consider downstream applications
There are many opportunities downstream to leverage your investment in componentized product content.
For staff, affiliates, and partner organizations, the product documentation can be used for training sessions to educate them more thoroughly on more sophisticated products and generally improve knowledge sharing, communication and collaboration.
Customer service is an ideal application of product content. Breaking up product content into meaningful parts assists customer service staff with answering more technical questions from customers. Technical specifications, links to how-to videos, part numbers, step-by-step troubleshooting, pricing, etc. provide knowledge and support and ultimately leads to more satisfied customers.
You can also repurpose your product documentation to improve customer engagements and the overall customer experience.
Finally, the sales team may be the biggest beneficiary of componentized product content. With the appropriate training and easy access, sales staff can be confident that products are scoped and dimensioned correctly and that solutions are proposed in consistent ways according to both customer preferences and internal business rules.