Balzer: Landscaping with digital technology
Balzer Garten- und Landschaftsbau has been managed as a family business in its sixth generation by Franz Balzer, since its founding in 1872. The company currently has 60 employees in the Marburg-Biedenkopf area in Hesse. The company stands for the highest quality in planning, consulting and developing gardens and landscaping for the public and private sector.
The Challenge
Manage mobile data centrally
In landscaping, countless photos and videos are generated every day to document and communicate projects, construction progress or construction situations. Most of the data is captured on construction sites on private cell phones or tablets. Communicating this data with customers, contracting authorities, employees or construction crews turned out to be enormously complex and time-consuming.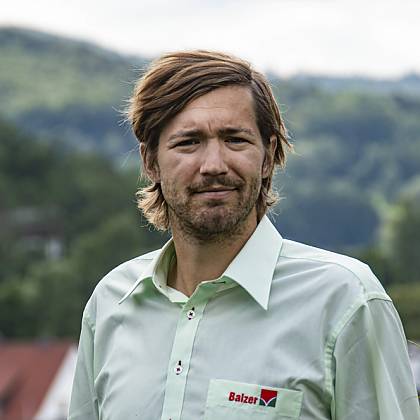 The automatic geotagging, the display of the construction site images on a map and the powerful keywording of eyebase document our work to a qualitative extent that we would never have dreamed of.
The Solution
Fully automatic import using Geo Tagging
The images and videos on mobile devices are sent directly to the eyebase server with one click using mobile apps. The eyebase import evaluates the geographic information of the data and transfers it automatically to the correct folder, eliminating the need for staff log into eyebase at the office and take the time to organize photos.
This process is fully automatic. In turn, the data is centrally accessible and organized in a structured manner in eyebase. The media repository, which has now grown to over 160,000 assets, is used in a variety of ways in the company: planners show customers design options and sample solutions, assessments and solutions of the installation are reviewed, construction plans are approved, and the services rendered are documented, as well as the costs.
A web-based customer portal is also planned to integrate data from eyebase using an API.