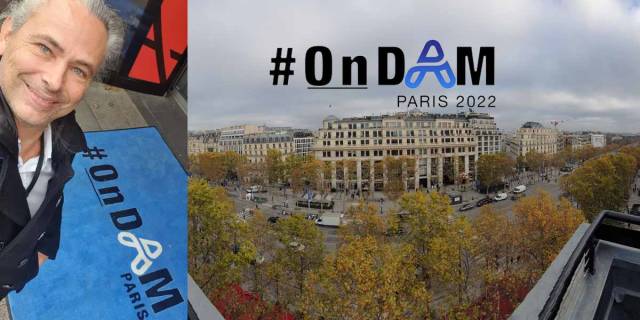 onDAM event Paris
eyebase presents version 6 and the new website at onDAM event in Paris
The onDAM Paris event took place in Paris from November 29th to 30th. Organized by the leading French DAM consulting company Activo, this annual event brings together the French and international DAM community and serves as a platform for the exchange of experiences, best practices and new technologies.
eyebase participated in the event and met with its new French integration partners. eyebase also launched its new website on the first day of the event, highlighting the French language version, of course. The interested, mainly French audience was also given an insight into the new eyebase version 6. The merging of DAM and PIM in one system was of particular interest.
As Frédéric Sanuy (CEO of Activo) personally informed me, there will also be a #onDAM event in Germany in 2023, probably in Berlin. We are looking forward to it!