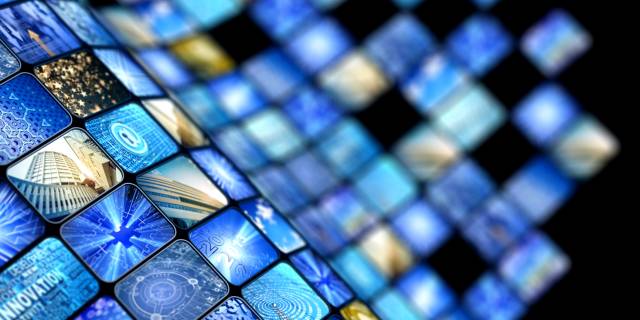 Managing Multiple Channels
The relationship with your customers is the key to growing your business
In today's world, there is no doubt that marketing is complex. More than ever, marketers need an easily orchestrated, insights-driven, multichannel marketing capability that eases the strain and simplifies the complexity of understanding and reaching customers. Here are five key capabilities needed to manage multiple channels:
Identify and match customers across all channels and devices
Intelligently link and align online and offline data
Integrate both known and anonymous customers and prospects
Reach more people in more channels
Close the loop for true multichannel attribution
Identify and match
Research shows that a majority of customers engage with three to five channels during each journey they take toward making a purchase, engaging with content, or resolving a request. Further, consumers may use up to five devices in each journey.
To understand customers, and their behavior, it is critically important to identify each customer at every touchpoint. To do this accurately you need a methodology and process to capture identifiers consistently. The types of identifiers to capture include a name and address, if provided, an email address, cookie ID or GUID (Global User ID), mobile ID, or subscriber and account ID. Along with each identifier you should also capture the associated transaction or behavior. Then, a consistent process to match and store each unique identifiers and behavior in a Customer Data Platform (CDP) or database helps organize and consolidate all data for future marketing campaigns.
Privacy compliance must be adhered to when managing any Personally Identifiable Information (PII). Privacy laws vary from country to country, and also state to state. Some of the privacy laws to understand and apply are the General Data Protection Regulation (GDPR), Children's Online Privacy Protection Act (COPPA), and California's Privacy Rights Act (CPRA).
Intelligently link and align online and offline data
Capturing digital exposures and responses from your media campaigns, then connecting the digital behavior with your 1st party CRM data, such as name and address, links online and offline data to provide a 360 degree view of the customer. This is critical to understanding customer profiles, journeys, and overall behavior. Adding 3rd party demographic data, such as age, gender, income, enhances the profiles and delivers even more insights about the customer.
Integrate both known and anonymous customers and prospects
Website visitors who browse your site, view products, or read blogs, are typically the simplest way to find prospects who may become your best customers. Unfortunately, most website visitors are anonymous. Some may have already purchased a product in a store but aren't part of your CRM database. Other website visitors are already loyal customers that you haven't seen or been in contact for a while.
Using straightforward and privacy-compliant methods such as a tracking pixel you can easily link the website data with data from bricks-and-mortar retail store data and your CRM database to create a more complete profile of the anonymous visitor. Then you can determine which customer is most likely to buy—retargeting the best prospects with personalized messages on the channels they most prefer.
Reach more people in all channels
The relationship with your customers is the key to growing your business. After you have assembled all customer, prospect, behavior, and demographic data, you need to leverage those insights to target more people with your messaging. One of the most important insights are customer journeys: a customer journey is essentially is visual storyline of every engagement a customer has with a service, brand, or product. Customer journeys identify which channels lead to sales. With knowledge of how customers connect with and engage in various channels, you can then target your messaging with knowledge of the channels. Ultimately, multi-channel deployment provides the opportunity to reach more people in more channels.
Here's a list channels to reach your customers–through any channel. Inbound or outbound.
Direct channels
• Email
• SMS
• Push

Digital advertising
• Display
• Video
• Mobile (In-app and push)
Inbound
• Website
• Kiosk
• ATM
• Call Center
• VRU
• POS
Addressable Advertising
• Cable TV
• Satellite TV
• Streaming radio
• Social
• Walled gardens
Close the loop for true multichannel attribution
Multi-channel attribution provides an understanding of which channels (including externally managed display channels) are performing the best and have the highest impact upon revenue. It's a measurement of customer activity across all channels, providing insights into which touchpoints influenced a purchase/action.
Multiple channels, devices and behaviors require a data-driven approach to understand the impact of a given touchpoint on conversion. Multi-channel attribution provides full closed-loop visibility into your campaign performance, broken down by audience, channels, devices and conversions:

• Measures and reports on customer activity across all channels
• Pinpoints which marketing channels - online or offline - are yielding maximum Return on Marketing Investment (ROMI)
• Tracks and measures customer behavior in real-time, across channels and devices
• Provides insight into the data points that influence a purchase or connection
• Understand which channels produce higher-value customers