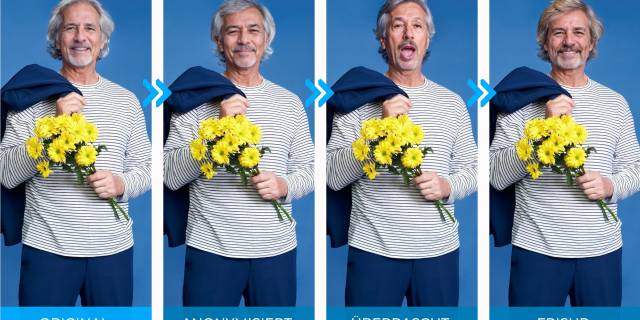 New partnership: eyebase and PiktID
We implemented AI-driven facial anonymization technology into eyebase
We are pleased to announce a new partnership between CMB Informationssysteme GmbH and the AI startup PiktID GmbH. This integration will add AI-powered image processing to the comprehensive portfolio of our cDAM system eyebase.
The integration of PiktID's AI-driven facial anonymization technology into eyebase opens up new possibilities for image processing, e.g. to preserve data privacy and personality rights, but also, for example, to adapt images for different target markets or to modify motifs and models.
Wolfgang Kaufmann, Managing Director of CMB Informationssysteme, and Davide Righini, Managing Director of PiktID, are convinced that this cooperation will offer their customers considerable added value.
#DigitalAssetManagement, #BrandManagement, #PIMSystem, #ContentHub, #eCommerce, #KI, #Datenschutz, #Bildrechte, #Fotoverarbeitung.